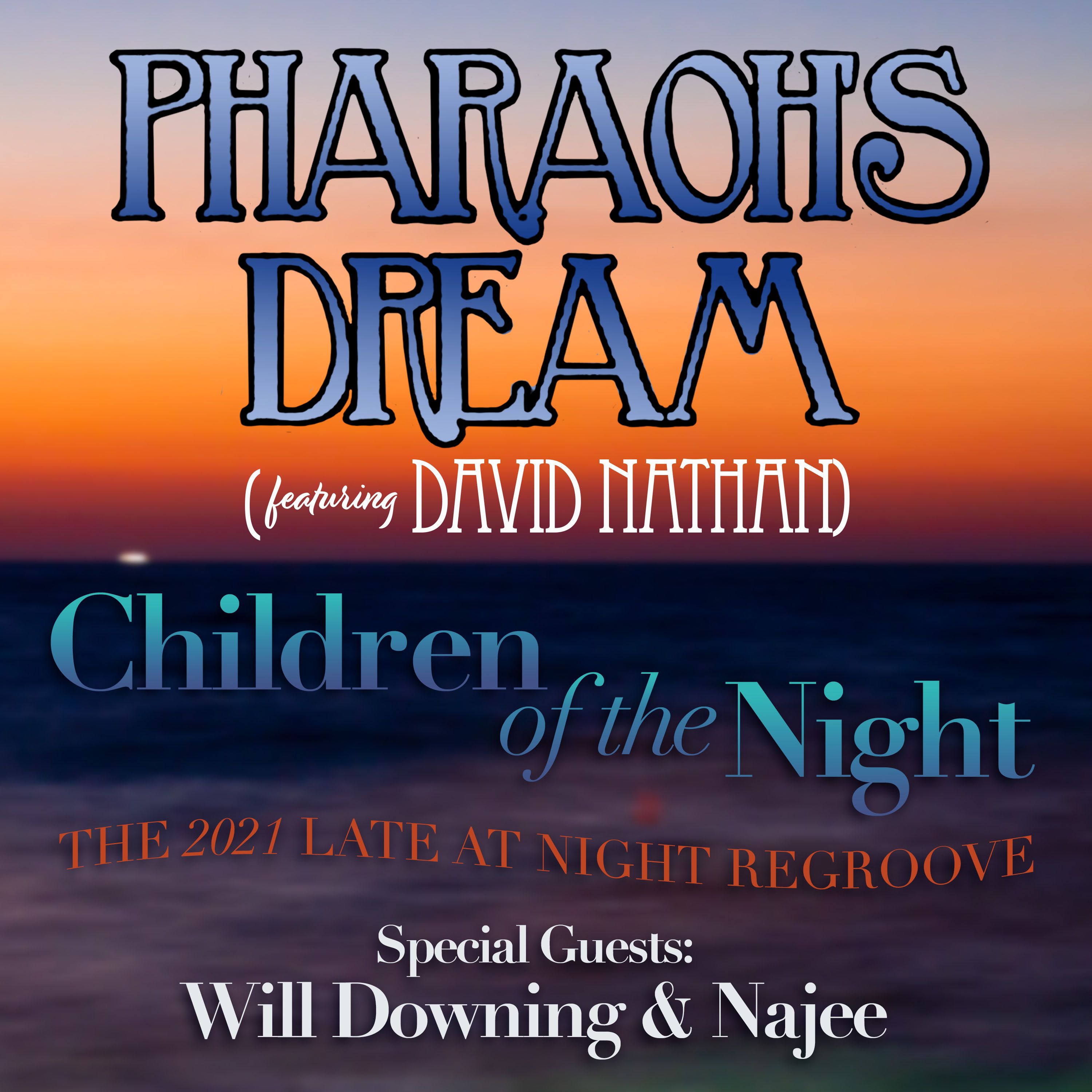 "Children Of The Night" (The 2021 Late At Night Regroove) - November 5, 2021 Release
NEFER MUSIC INTERNATIONAL/SOULMUSIC RECORDS (DIGITAL) releases a 2021 new mix of the Thom Bell-Linda Creed classic,"CHILDREN OF THE NIGHT" by PHARAOH'S DREAM (featuring David Nathan), with special guests Will Downing & Najee. 
Available November 5, 2021 on all digital platforms worldwide via Warner X 
Originally released as a track on 2007's "Wistful Elegance," the very first Pharaoh's Dream album, the Philly soul classic "Children Of The Night," a cover of the 1972 song by The Stylistics is being given a 2021 makeover by award-winning producer/songwriter Preston Glass.  
After completing the 2007 track, Pharaoh's Dream lead singer David Nathan enlisted the musical support of 'Prince Of Sophisticated Soul,' the iconic vocalist Will Downing and renowned saxophonist and flautist Najee, both of whom Nathan had interviewed on a number of occasions in through his work as a distinguished soul music journalist, writing for publications such as Billboard and Britain's Blues & Soul magazine.  Downing created memorable background vocals and Najee added a haunting and distinctive flute part to the track, which was recorded at Glass' studios in Los Angeles. 
With the 2021 response to the Pharaoh's Dream digital track "Follow" which also features Najee, Nathan feels that a new take on "Children Of The Night" is timely and producer Glass delivers the '2021 Late At Night Regroove,' with a smooth, jazzy and hypnotic feel. 
For Pharaoh's Dream's lead singer David Nathan, "Children Of The Night" has personal significance.  He recalls meeting Thom Bell, the legendary producer and co-writer of the song (with his longtime songwriting partner, the late Linda Creed) for the first time in 1975. "Thom asked me what were among my favourite recordings he had produced and I mentioned 'Children Of The Night,' which I had hard by The Stylistics on their 1972 "Round 2" album.  He asked me why I chose it – and I told him that I could relate to the lyrics and then what I thought Linda Creed's song was about. I told him that I thought it was a reference to the loneliness of a gay man in search of companionship and love, he was astounded and told me that I was the very first person he'd met who actually knew what Creed's lyrics were about." 
Nathan reflects, "As an openly young gay man in the late '60s and early '70s - when being gay was still very much an 'undercover' experience for men everywhere - the words rang true for me.  The need for seeking, as the lyrics say, 'someone who is just like me, looking for some company..' ring true beyond sexual orientation, even now, decades later when societal separation and loneliness are as real as ever." 
The 2007 Pharaoh's Dream cover of "Children Of The Night" is released a digital single on October 29, 2021.  
The '2021 Late At Night Regroove' follows a week later on November 5, 2021 and is one of the tracks from the forthcoming "Philly Soul Select, Volume 2" compilation, produced by Preston Glass, due for release on November 19, 2021 on all digital platforms, distributed by Warner X. 
For further information, contact David Nathan at pharaohsdreammusic@gmail.com